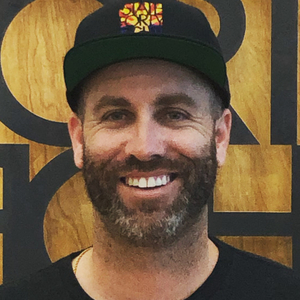 Mike Spangenberg
Special guest
Arizona Native, co-founder of State Forty Eight
Mike Spangenberg has been a guest on 2 episodes.
October 30th, 2019 | Season 4 | 10 mins 25 secs

arizona, art district, az, chandler, churchill, cooper state, credit card, credit union, day tripping, dtphx, fair trade cafe, forty eight state, foundre, goodyear, grand canyon state, history, litchfield park, native, oneaz, phoenician, phoenix, phx, podcast, roosevelt row, scottsdale, the nash, travel

We sit down with State Forty Eight co-founder Mike Spangenberg at the launch event of their new OneAZ Credit Union credit card. Mike shares with us some of the exciting things happening with the brand since we last spoke.

August 29th, 2019 | Season 3 | 54 mins 25 secs

arians family foundation, arizona, asu, brand, bruce arians, cardinals, chandler, churchill, clothing, coyotes, credit union west, dbacks, diamondbacks, entrepreneur, grand canyon state, local, localfirstaz, mlr pro tax and accounting, not so native, nsnaz, phoenix, phx, podcast, sfe, state forty eight, sun devils, suns, susan g komen, t-shirt

State Forty Eight is more than just a t-shirt company, it's a movement recognized around and beyond the state it calls home.