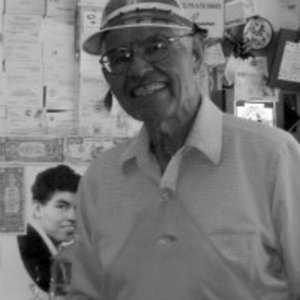 Angel Delgadillo
Special guest
Angel Delgadillo has been a guest on 1 episode.
April 4th, 2019 | Season 2 | 50 mins 39 secs

66, americana, angel, angel and vilmas, arizona, arizona outdoors, az, cars, day trip, delgadillo, disney, gift shop, grand canyon, historic 66, john lassiter, mother road, nsnaz, pixar, podcast, road trip, route 66, seligman, travel, we the people, williams

We sit down for a conversation with living legend and 'Rockstar of Seligman' Angel Delgadillo. Angel has been dubbed 'The Angel of Route 66' as he took it upon himself to save and resurrect the Historic Route 66. This is his story.